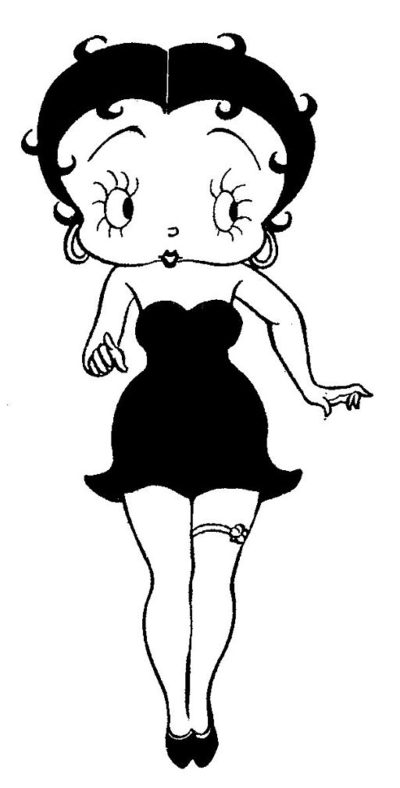 By T'Keyah Hayes

Betty Boop is widely recognized as one of the most notable cartoon characters and one of the first cartoonized American sex symbols. Her vocal trademark, "Boop Oop A Doop," and her contoured figure in a form-fitting dress traces back to a black woman by the name of Esther Jones.

Esther "Baby Esther" Jones was a jazz singer known for her "baby" singing style who performed at Harlem's Cotton Club in the 1920s. White jazz singer and entertainer Helen Kane allegedly appropriated Jones's singing style after attending her cabaret act in 1928. In 1930, Fleischer Studios animator Glen Natwick developed a caricature of Kane as a dog with a squeaky singing voice. In 1932, the character "Betty Boop" developed from the caricature, a curvy woman with dangling earrings and the same baby vocals and ad libs.

In May 1932, Kane filed a $250,000 lawsuit against Max Fleischer and the Paramount Publix Corporation for appropriation and exploitation of her image. She argued that Betty Boop's "boop-oop-a-doop" singing style was unoriginal because she had invented it, according to Fleischer's son Richard Fleischer in his biography, "Out of the Inkwell."

In defense, Paramount argued that Kane derived the style from Jones. Evidence showed that Kane watched Jones's show and appropriated the singing style. The Cotton Club's theatrical manager Lou Boulton testified, admitting that he had coached Jones and that Kane attended the cabaret act in 1928. Fleischer later recovered a sound film of Jones singing. The film was presented as evidence, and Judge Edward J. McGoldrick ruled in favor of the defense, according to the biography.

Betty Boop is one of America's oldest cultural appropriations. Animators depicted Betty Boop as a white entertainer; but truth be told, the character was inspired by a black woman.