By: Quam Odunsi, student writer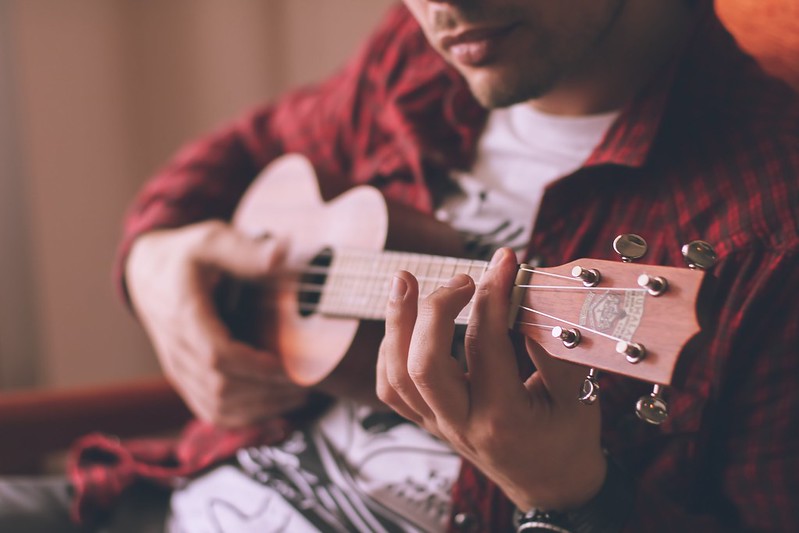 Vanessa Luna is a twenty-one-year-old aspiring musical artist based in Gaithersburg, Maryland. Luna got their first piece of musical equipment when she was six years old, a ukulele bought by her father. She remembers performing in front of her family a lot as a child. Her love for music grew from a hobby to a passion, and she now wants to perform for the world. Performance arts has one of the lowest pay in the United States, with a median salary of 39,000 in an early career position. Available work in performance arts includes dancers, singers, acting, choreographer, and more.
After attending college, many performance art degree holders will have to look to hold multiple jobs to support themselves full-time due to the low wages in their field. Luna says parental figures suggest that she should take a course in higher-paying fields like computer science to sustain a lifestyle while still pursuing her dreams. Luna says: "As much as that sounds like a great idea for how I should move forward, I can't help but think about how it would negatively impact my work as an artist. Switching gears from thinking logically and problem-solving and then spending the lesser hours of the day trying to think creatively about what I really care about, I don't think I would be able to create as freely as I want to, and I would probably eventually lose myself." Luna currently works as a barista at a nearby bubble tea shop and has music studio sessions as little as twice a week to work on music. Luna believes this is how she will create her best work, with the freedom to spend most of her time making music.
Luna and many others do not find it necessary to learn music, dance, and acting in school when they could pursue it through real-world experiences, practicing on their own time and using free resources to learn instead of possibly graduating with a median of just over 25,000 in debt. Many dancers and singers don't think education is a necessary part of their journey and don't commit to a 4-year university, explaining why the most common degree within performance arts is a 2-year associate degree. Luna also believed that school wasn't necessary for chasing her dreams. She enrolled in community college out of the requirement by her parental figures. Luna came in through a general education course, unsure of whether she wanted to commit her time in college to music courses. In her final year, she did enroll in some music theory courses.
Looking at figures within the performance arts industry, only a handful committed to university. To be able to pursue an education in performance arts is a privilege not many have, with the average tuition being just under 34,000 dollars. Some of the best schools for performance arts are The Juilliard School and New York University, which cost just under 80,000 dollars a year. Both schools have produced notable alums like Viola Davis, Anthony Mackie, Alec Baldwin, and Lady Gaga. Gaga and Baldwin both had amazing careers without finishing their university degrees. What jump-started their careers wasn't their dedication to their education but the opportunities outside of that. This is why artists like Luna don't view higher education as a requirement as they chase their dreams.