By: Latia Cook, student writer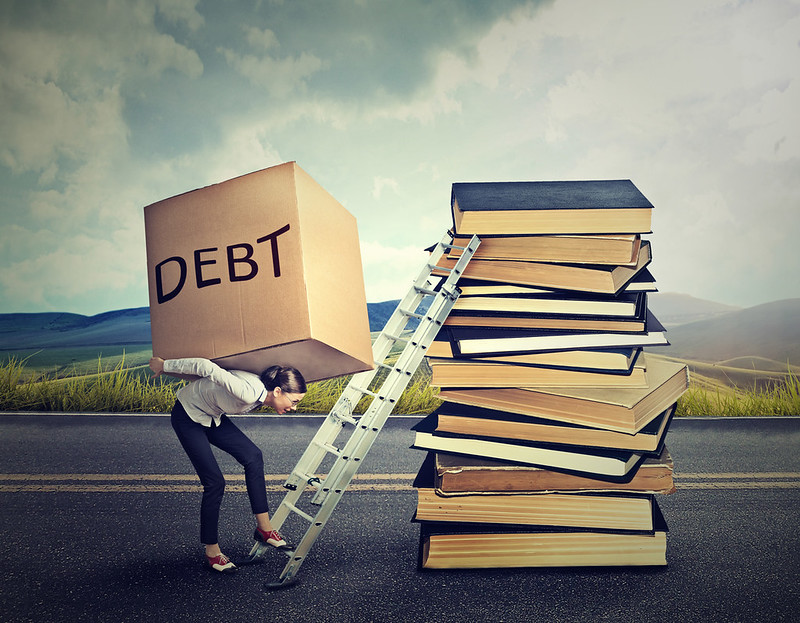 President Joe Biden's plan to combat student loans has been a huge topic recently due to the majority of Americans owing thousands in student loans. 
 Student loans are the highest loans for the majority of Americans next to car loans.  Rising tuition and the cost of borrowing, which has made some Americans think twice about college,  is driving some states to reconsider their forgiveness plans to include a more significant number of borrowers, the report said. 
 Roughly 44 million borrowers owe a collective $1.6 trillion in federal student loan debt, according to the Education Data Initiative, an education research group. The same factors driving Biden's plan – namely, the fast-rising cost of higher education and the mountain of debt Americans have accumulated to pay for it – are spurring many states to consider expanding their plans. If Biden's student loan relief plan goes into effect, private student loans won't qualify for any of its benefits.
While some states are looking to expand their plan for student loan forgiveness, states like Arkansas, Iowa, Kansas, Missouri, Nebraska and South Carolina, have decided to go against Joe Biden's plan for student forgiveness.
These states have drawn up lawsuits challenging student loan forgiveness and say that the president is overstepping his authority and threatening the revenue of the state entities that profit from federal student loans with the forgiveness plan.
Biden's plan to cancel student loans was due to the pandemic based on the financial strain it caused Americans.
Students like Alexis Blocker Class of 2026, from South Carolina will be affected with this lawsuit if it wins. Blocker, a resident of South Carolina their whole life, has not heard of the lawsuit until recently and feel as though the state should be more for the people instead of being greedy for federal funding disregarding the peopleWhen speaking with Blocker, we discussed the emotions behind the lawsuit and what that means for them and their family.
 Blocker shared, " While this is not shocking due to the selfishness of the lawsuit, it is still a scary situation to be in. To better your life is to go to college and going to college means taking out student loans most of the time. For myself that is the case and for my family members that is also the case. Being able to have some debt wiped away will take away a lot of generational stress that occurs with student loan debt."  
South Carolina residents have a higher than average debt 14.3 percent of the state's residents owe a total of $28.1 billion in debt. Students and families like Blocker's will forever be affected by the decision of the lawsuit when it is settled.