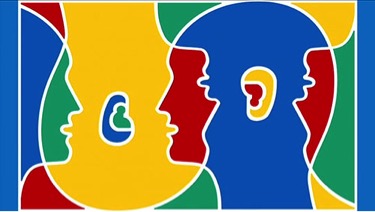 By Julia Weng
Why is it that in cartoons, films and television shows the monster, vampire or villain of ze story alvays speaks like zhees?
Research shows that when we do not understand what a person is saying, we tend to lose trust in them all together.
Artistic creators may not give accents to the antagonists of any given story to subconsciously promote xenophobia and implant it in the minds of our children. However, this can still be a way of internalizing accenticism, which is defined as a form of linguistic discrimination, without realizing it.
According to research, it takes us less than 30 seconds to profile someone based on their language, making decisions on their socio-economic class, background and ethnicity. And when a speaker's accent differs from our own, we are more likely to unconsciously attribute undesirable characteristics to those that speak with that accent.
When judgment is imposed upon one person based on how they may speak, that same judgment may then be imposed onto an entire group, allowing the development of unconscious bias against that person and their community of origin. When this occurs, we tend to group this community of people into a particular social class and establish prejudice, mobilizing a slew of negative stereotypes, that may even affect their ability to be hired and employed.
The U.S. Equal Employment Opportunity Commission states, "If a person has an accent but … is able to communicate effectively and be understood in English, he or she cannot be discriminated against," effectively outlawing accent discrimination in the workplace  unless the "accent materially interferes with being able to do the job."
In 2017, one article found that a search for "neutral accents" resulted in 57 job listings on LinkedIn in the United States. On Monster.com, in the same year, 12 listings were the result of a similar search.
While most listed jobs with the "neutral accent" requirement are within the fields of language education and interpretation, some are in completely unrelated fields, where a "neutral accent" is not a necessity, the article posted on The Outline found.
According to one LinkedIn job-listing, a "neutral accent is a must" for the position of sales executive for a cloud services company in San Jose, California, known as Zymr. Another was posted on Monster for the position of Reservation Specialist through Expedia, seeking someone that has "Accent neutral verbal communication as verified by an Expedia-approved formal test." VDart, an IT support company, also has multiple job listings that specifically call for "communication in neutral accent over phone" as one of the job requirements.
All of these positions have since been removed from their respective platforms and websites. None of these companies have a definition of what "neutral accents" mean. None of these positions nor any job listings that require "neutral accents" are up currently.
However, just because these job-listings were removed, does not mean that accent discrimination in the workplace has stopped. Accentism is, and continues to be, a form of discrimination that is increasingly hard to prove, when people are not getting jobs and fear reporting these cases.
However, Nigerian-born and Miami-raised Abolade Oyetunji, an undergraduate student pursuing a career in political science at Howard University, has attested to experiences of accent-based discrimination. "I was in high school when I realized that I spoke with an accent. Growing up in a Nigerian household and around Nigerian family-friends sheltered me from the fact that I spoke differently from my American-born classmates and peers."
Oyetunji continued, "I applied for multiple … too many to count, really, positions in and outside of school and was turned away from most of them because the person on the other side of the table interviewing me had a 'concern that others may not be able to understand' me."
Deeshai Escoffery, a Jamaican-born recent graduate of Howard University, shared a similar struggle. "Finding employment after post-undergrad is difficult for all recent graduates. But, especially in today's society, finding a job when you are so obviously not from here, doesn't make things any easier."
Escoffery said, "Yea, yea, I definitely think my accent has played a part in me not being granted opportunities … you can just tell after the interview, and the tone of the interviewer, that it's just not gonna happen for you."
Accents are the core of our identity. "Your self is inseparable from your accent," wrote American lawyer and professor at the University of Hawaii, Mari J. Matsuda, in her contribution to the Yale Law Journal entitled "Voices of America."
 "Your accent carries the story of who you are," Matsuda said. "…Who first held you and talked to you when you were a child, where you have lived, your age, the schools you attended, the languages you know, your ethnicity, whom you admire, your loyalties, your profession, your class position: traces of your life and identity are woven into your pronunciation, your phrasing, your choice of words."
This niche of discrimination has the potential to be utilized more commonly across the nation, as President Trump has abused other discrimination laws set in place by the U.S. Equal Employment Opportunity Commission in his position as leader of the free world.
Last July, when Trump told several Democratic congresswomen, all of color,  to "go back" to the "broken and crime infested places from which they came," he participated in what could be workplace discrimination. The U.S Equal Employment Opportunity Commission cites that telling an immigrant to "go back to where they came from" violates its guidelines for Immigrant Employment Rights, which states that:
Ethnic slurs and other verbal or physical conduct because of nationality are illegal if they are severe or pervasive and create an intimidating, hostile or offensive working environment, interfere with work performance, or negatively affect job opportunities. Examples of potentially unlawful conduct include insults, taunting, or ethnic epithets, such as making fun of a person's foreign accent or comments like, "Go back to where you came from, " whether made by supervisors or by co-workers.
Additionally, under the Trump administration, the Department of Justice, the division of the United States government that is charged with overseeing hiring practices that could be labeled as discriminatory, has been attempting to roll back workers' rights and protections, as well as the rights of immigrants.
Truth be told, discrimination takes shape in multiple forms, and accentism is just one of the many forms that are alive and well in modern American society.
If you or someone you know thinks they have been denied an opportunity based on their accent, you may file a charge of employment discrimination on the EEOC Public Portal Site.