Howard U. Journalism Students Reflect on Their New Normal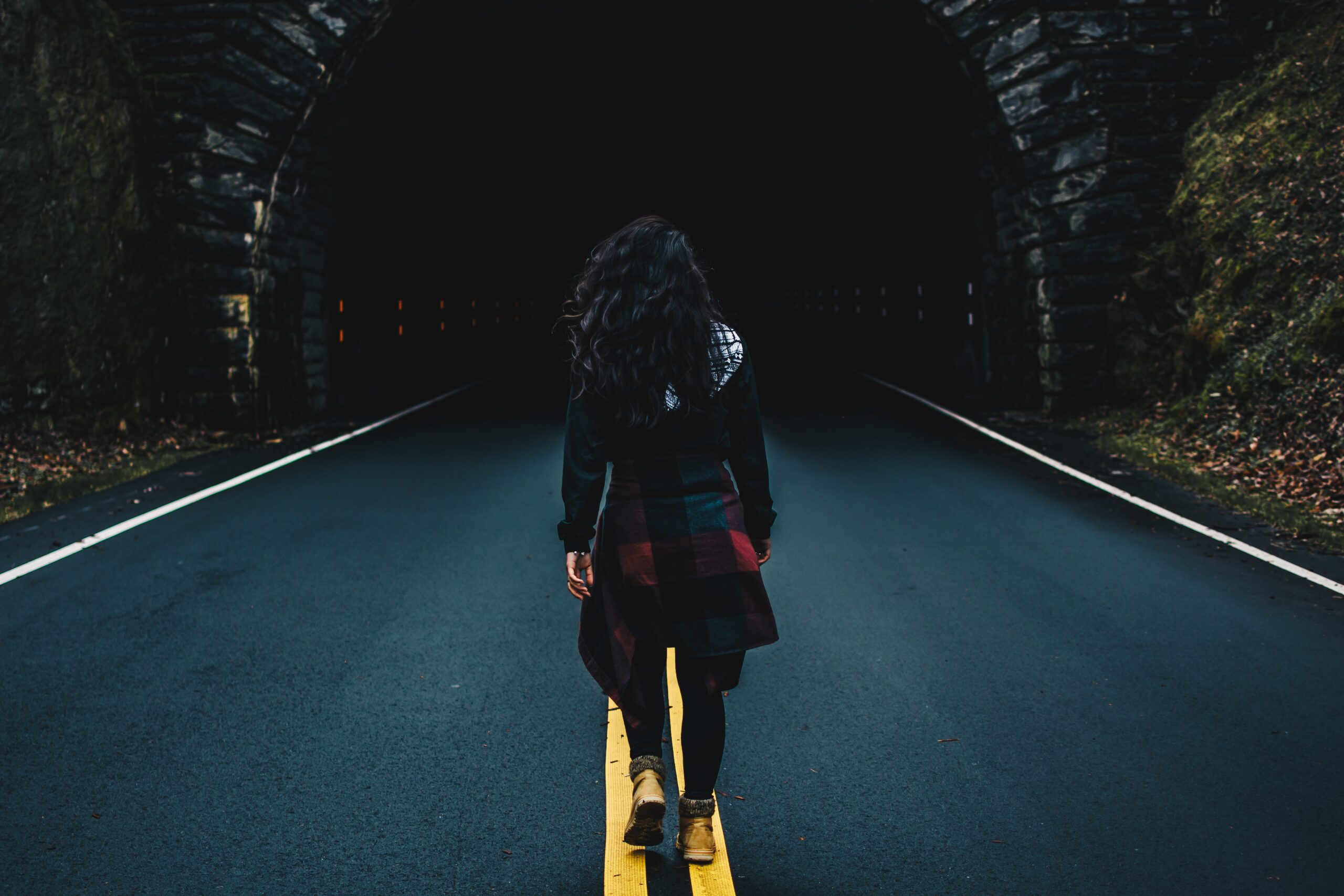 _______________________________________________
Staying Home Is Even More Difficult When Home Is a Motel For Now
By Ianna Fenton
KISSIMMEE, Fla.–As COVID-19 continues to overtake our nation, families including my own are learning to adapt. However, my family is in a slightly different situation that makes the transition harder.
My family of eight was told we had to move out of our house by the end of January of this year. Instead of renting another home, my mother wanted to buy a house of her own. As paperwork and other financial aspects were being situated, my parents decided to have our family stay in a temporary location until the house was ready, which was estimated to be about a month.
This temporary location ended up being a motel room with two beds and one air mattress for the kids. We all accepted that it would be fine because it wasn't forever, and the new house would be ours by the time I was back in town for spring break. However, dates were constantly pushed back, and it turned into two months. Once the virus hit our area and started to impact businesses, the housing market froze and banks stopped giving out money, forcing us to halt our plans.
Moreover, while stores and other businesses began to close, the barber shop in which my father works and the restaurant that my sister manages also closed, leaving my mother, a psych evaluator, working overtime. This placed more stress on my family, especially being that I cannot work either. We are all concerned for the well-being of my mother while she works, but even when she comes home, she makes it a point not to touch anyone or anything and immediately goes to shower. The fact that she can't self-quarantine, even if she wanted to, worries her because she does not want to risk anything, especially with the younger children, who are ages 4 and 7.
The virus became a bigger issue once schools decided to continue classes online and internet access was needed to complete work. While my 7-year-old niece works on school packets, my younger brother and I have to do work in ways that others who are in the comfort of their own homes wouldn't have to. We went from going to the library to other family members' houses and finally to the lobby of the hotel itself, where other people also need to do work. Although congregating with others is a risk, it is one we will have to take in order to not fall behind and make it easier on ourselves once this entire situation is over.
The end of COVID-19 will not only mean getting back the pleasures of being outside and ending social distancing, it would also mean that my family will have the opportunity to get our lives back on track and not live in fear.
___________________________________________
Locked Inside, and Looking Within
By Nyah Bernucho
AUSTIN, Texas–How are you spending your time? What new hobbies or interests have you discovered? Any soul-searching that revealed new insights about your life, your education, your career goals?
In the time that I've been in quarantine, I've discovered many new things about myself. First of all, I discovered that I enjoy sitting around doing nothing, unless I have work to do. I found that school at home is difficult in the sense of getting out of bed and actually completing assignments. Additionally, I realized that social media is only detrimental to my personal growth and mental health because I consume myself in negativity. Thankfully I learned this soon after returning home to Austin, Texas, from Washington. I noticed that returning to a slower paced life led me to spend many hours taking in media on Twitter, Instagram and Snapchat that I would usually not consume. Once I noticed my dramatic increase in time on social media, I put restraints on my phone in order to prevent this.
Since cutting time on my phone, I've grown as a person and found my keys to happiness and health. After breaking my diet for many weeks, I've converted back to veganism and I'm already seeing results in my energy throughout the day. I also picked up yoga and I now spend 30 minutes in the early morning every day doing yoga with my mom. With these two practices, I've begun healing and having epiphanies about situations that have been haunting me in the real world. I've turned this negative quarantine into a time to focus on my personal growth. What I really appreciate is the weather here in Austin. I forgot how warm and sunny it is year round, and the greenery is magnificent. Some days I get in my car and drive down to Barton Creek, and hike a mile or two. Other days I go to my backyard and lay out on the patio. I am extremely grateful to live in a quiet, natural and clean area that has plenty of open space for me to get out and relax.
Although things may be inconvenient, I am preparing myself to dive into the real world again and achieve my career goals. After putting together my fall schedule the week of April 6, I realized how excited I am to return to Howard University to work toward my degree.
________________________________________
Home Repair Projects Move from the To-Do List to 'Done'
By Maxie Harrington
VACAVILLE, Calif. — I live in Vacaville, California, a relatively small but growing city located just outside of the Bay Area. We are part of Solano County, which has 181 confirmed cases of the virus, but our city only has 26 cases as of April 21.
About two weeks into last month, the city manager, Jeremy Craig, signed an official proclamation of emergency. Along with this, city officials have suggested that citizens take it upon themselves to wash their hands more thoroughly and often, along with making sure to disinfect their homes and belongings. Basically, my city is taking the same precautions as most cities in America, though this has not completely kept people from leaving their homes. In fact, the order to stay at home has caused many citizens to take advantage of their new surplus of time by exercising outdoors, picking up new hobbies or simply focusing on self-care.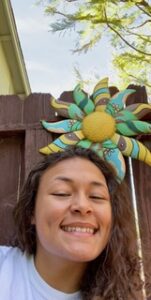 In my own household, consisting of myself, my dog and my parents, we are all still working on adjusting. My father is working from home so he is on different phone or Zoom calls throughout the day, but he still has plenty of extra time. He's been using this extra time to fix up our house. Last week he cleared out our guest bedroom, gave it a fresh coat of paint, stained the existing dresser and bed frame, removed the carpet and adjusted the placement of all the furniture. This week his focus has been on organizing the garage and the extra shed in our backyard. To state it simply, he is bored.
My mother, on the other hand, has continued to go to work every day because she is an essential worker. She works at California State Prison, Solano, as a correctional counselor and has actually been working overtime. Due to the pandemic, 3,500 inmates across the state are set to be released in order to help with social distancing. This has added a great amount of extra work for the employees that must handle all of the paperwork at these prisons. She is handling it well, but I can tell she is tired.
As for myself, I am doing my best to adjust. Although I am handling it relatively well on the surface, I can tell that I'm actually a bit stressed. I am in good spirits because I am blessed to have a pleasant living situation and am able to spend valuable quality time with my family, however I must also acknowledge that this is still a lot to process.
As of a month ago, I was expecting to play five softball games just this week. Along with softball, one of the major adjustments has been that I am no longer surrounded by my peers or living by my own rules. Not that I typically run rampant, but it's an adjustment for any 20-year-old to be spending 24/7 with their parents again.
During this time though, aside from making sure I continue to turn my schoolwork in on time, I am making a conscious effort to take charge of how I take care of myself. I have been working on implementing time in my everyday schedule to meditate, exercise and journal. I am not the most consistent with these things yet, but I understand it is all a process. More than anything, I am looking forward to when I will finally be able to spend time with my friends and the rest of my family again, without having to worry about the possibility of catching or spreading a volatile disease.
Some of my friends shared how this situation has affected them and their families: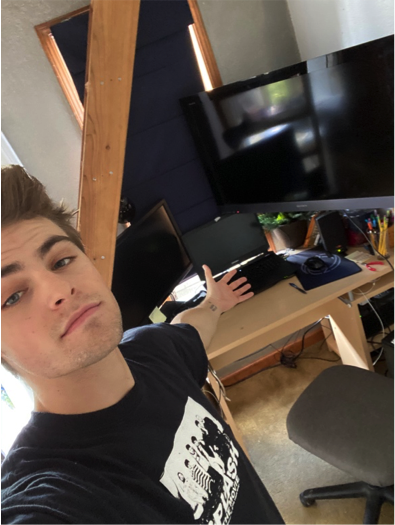 Prior to the virus, Jason Carman had moved to L.A. to further pursue his career in the film industry. "As an independent freelancer and small business owner, I've been able to stay afloat during the virus. It's given me a lot of time to read, study, think, practice new skills and actually release music videos in relatively normal fashion. I've had to move home with my parents, leaving my LA apartment due to shared living concerns, but business is surprisingly normal for a startup music video company. I'm doing my best to take advantage of this time and I'm quite happy with the results."
Malia Alexander is a sophomore at Seattle Pacific University who is majoring in English with a concentration in creative writing. She is a writer who hopes to have her works published one day.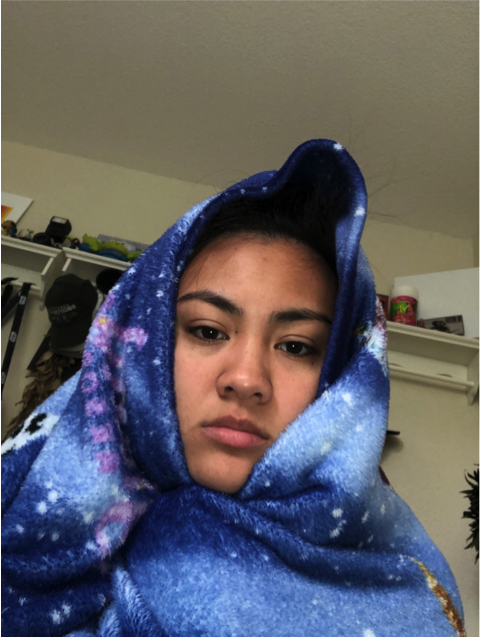 "Although quarantine has its limitations, I have been able to have more family time and more opportunity to develop myself artistically. It has also been nice to kind of unplug and disconnect from the hustle and bustle of everyday life, although it is harder to focus at times. I found myself being more present with my family, which is something that is very important to me that I haven't gotten to experience in a very long time."
Kyle Ishaq is a sophomore studying criminal justice at Sacramento State University. Along with going to school, he typically helps run the gas stations owned by his family or, more recently, has worked at Costco.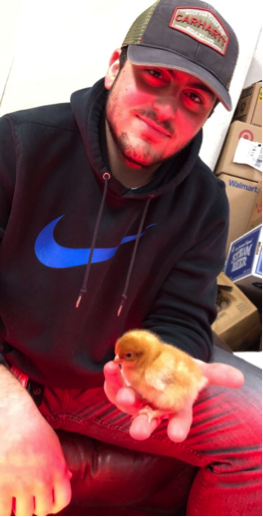 "Quarantine has affected me in both good and bad ways. I miss classes and seeing people from school. I also miss my close friends a ton. I am not fearful of the virus, but I am aware of it. I also want to work but I am not getting any calls back, even from Costco, where I worked previously. Quarantine is good for me because I now have more time to lose weight and take up new hobbies, like owning chickens! My family business is taking a hit, on the other hand. Business is way down and some employees are not showing up. My dad has been very stressed, not eating and sleeping more than usual.
"These are hard times and a recession is coming sadly. The chickens will make $98 a year per chicken if I sell all of the eggs, which is more than profitable. I'll try to make money this way."
____________________________
Discovering Yoga's Calming Effect
By Nyah Watson
ATLANTA–Mental health is essential to me. This is why recently I have been participating in self-instructed yoga to prepare me for my week mentally. I understand that the stresses of the world can impact an individual's mindset immensely; especially with the current circumstances of the world. Every Sunday, I lay out my mat and sound my playlist titled "Chilling Out" and perform an hour of restorative beginners yoga. I have even included my friends along my journey to relaxation–virtually, of course. I ring them on FaceTime and we often perform the practice together. It combines the two things I love: friends and relaxing.
Being that I am just starting off, I require assistance. I've been using the app Down Dog. With Down Dog, you're able to select your time, level, focus, voice and music, and Down Dog creates a unique, personalized yoga practice every time. Also, according to the website, in response to the many school closures due to Covid-19, all of their apps are free until July 1 for all students and teachers so that they can have access to wellness at home through the end of the semester. This practice has been keeping me sane during this crisis, and I truly advise everyone to implement some sort of self-care into their routine to do the same.
_________________________
Try Explaining Stay-at-Home Orders to a 5-Year-Old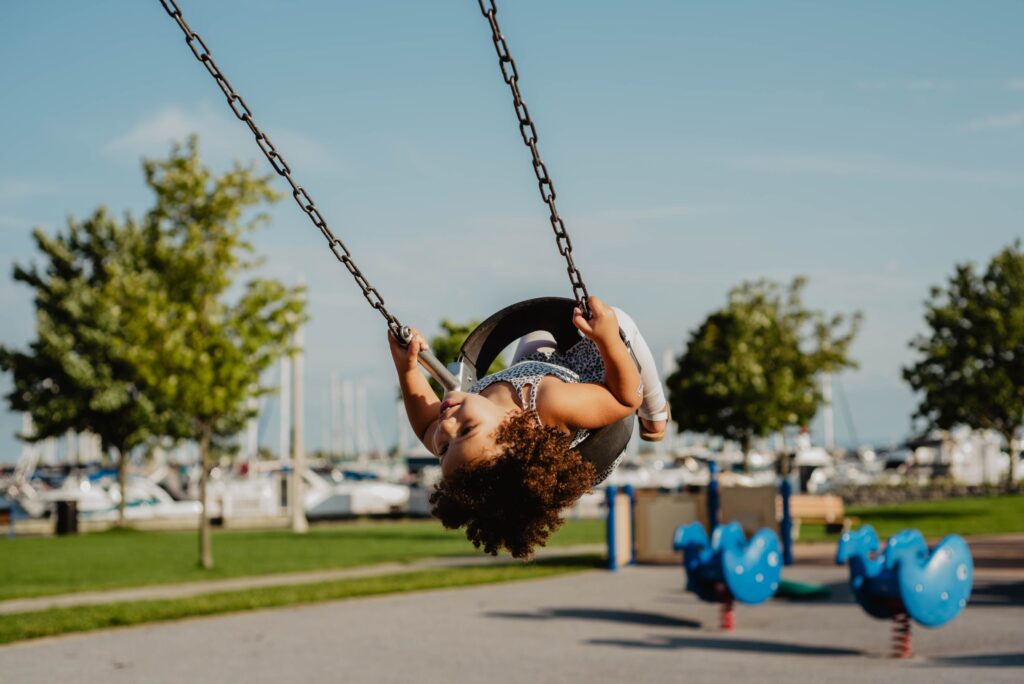 By Kiara Flynn
MISSISSAUGA, Ontario — I do not think anyone is having the best time right now being stuck in their homes but the most important thing for my family and I is that everyone is healthy during this unbelievable time.
The Ontario Province in Canada had 12,245 confirmed cases of Covid-19 and 659 deaths as of April 22.
My parents are fortunate enough to both be able to work from home but the adjustment has been strange for us all. My mom, Christine Flynn, had this to say when I asked her how she felt about the transition from working in the office to now at home: "This is something that I always wanted to do, that being working from the comfort of my home. So when my office was asked to work from home I was good. The only downside is that everyone is home; my husband and the kids, so it can be at times hard to focus and actually get things done. This makes it a bit more complicated. But as the days go by, we are all adjusting to the new normal."
My dad, John Flynn, had this to say: "It was a big adjustment in the beginning, but then things got better as I learned different ways to increase my productivity and better cope with having to hear about all the bad COVID-19 related news in the media."
My family of five is pretty tight-knit but even though we all have good relationships with each other, we still tend to drive each other crazy. Since I do tend to get pretty moody depending on the day, I spend most time on my own, whether it be in my room doing work from my classes or in my backyard trying to soak up the sun.
My parents both work Monday to Friday till about 5 p.m. so my siblings and I will have to be pretty quiet during those times. Sometimes this can be challenging with my 5-year-old sister, who is always looking to play with someone or be active. I find she is having the hardest time grasping this change because she does not really understand why she can't go to school and see her friends anymore. It's pretty sad.
I've been doing a lot of sleeping. I would be lying if I said I haven't been feeling unmotivated. It's been difficult to get school work done, I know from talking to friends they have been feeling the same way. When I first got home on March 16, I had a pretty good outlook for those first couple of days; I picked up painting to make the time pass and got into some new TV shows.
I have found that working out has been the thing I look forward to most in the day. Going on runs has been my reason to go outside and soak up some sun. In my neighborhood a lot of people have been going on walks and runs, especially on nice days since the weather has just started to warm up in Mississauga.
It is obvious people have been trying to take advantage of the free time they have and the nice weather but at the same time practicing social distancing. My aunt who lives in Toronto sent me a video clip of what it looked like outside her condo on April 6. She lives in a condo by the lake, which is a very popular area where people walk and run. The video shows a lot of residents out and about. Many people were appalled about this and it made the local news because of the outrage that people were not social distancing.
___________________________________________