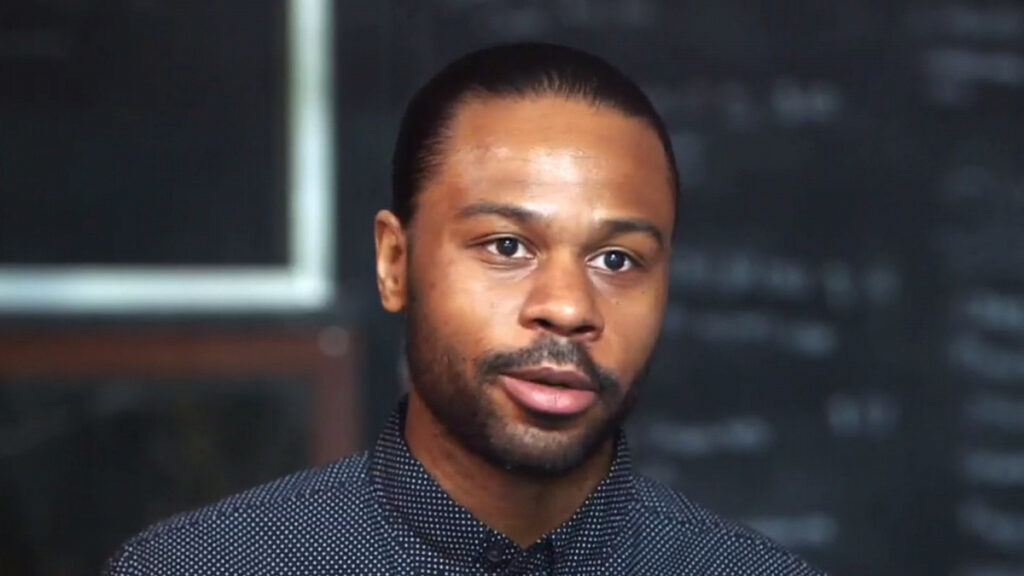 By Kayla Hill
Black Restaurant Week in the District of Columbia was supposed to give one more boost to businesses like Open Crumb, a West African-seasoned eatery in a resurgent neighborhood that many in the nation's capital might describe as, you know, the other side of town.
Earlier, when the weather was warm, governments around the region had closed parts of commercial corridors to encourage more dining in the open air, hoping to cushion the economic impact of pandemic-related restrictions.
But when the week kicked off in mid-November, only one of 85 restaurants on the places-to-go list was located east of the Anacostia River, where Open Crumb is.
Many Black-owned restaurants are heavily reliant on indoor diners and take-out customers, lots of them from households with incomes short-changed by shutdowns and job losses. Special promotions and well-intentioned government initiatives don't always address some critical elements of their business models.
Open Crumb's owners, for instance, took a pass on the week. The prices on their menu already were low, even lower than they'd been just a few months earlier. The owners weren't certain that they could cut them yet again.
Georgetown University hospitality industry professor Erinn Tucker, a co-founder of Black Restaurant Week in the area, said she understood. Better days would come, and she and others would be there to help. "We're not just a week," Tucker told WAMU, the local NPR affiliate. "We function 365."
Peter Opare, Open Crumb's chef and co-owner, also seemed to harbor hope—not only for his restaurant and other businesses, but for its community, as well.
"I think we've lost so many of them, especially Black-owned restaurants in this community," he told a CBS News interviewer. "We need something that represents people—if it's an African culture or Black American culture—you need something. It represents them. It represents us. And I see that from this community. People, they really want to support and want me to continue while this neighborhood grows."
The first of 2020's two D.C. Black Restaurant Week promotions was held in September. By then, Forbes reported, more than 160,000 businesses on Yelp, the national online review and reservation service, had closed—the majority of them, for good.
Black and Latino businesses were particularly vulnerable, faltering at more than twice the rate of White businesses. "Many of the same places hit hardest by the pandemic are reeling concurrently from the health crisis, business closures, and job losses," the Federal Reserve Bank of New York reported.
In Southeast Washington's Anacostia neighborhood, Peter Opare and his family business already were taking hits.
They'd been mass- producing West African specialties for hot bars in the area, but those bars were fast falling out of favor amidst fears of community spread. And, cash-strapped folks in the neighborhood had less to spend on indoor dining, curbside pick-up or take-out fare.
"Then the pandemic really started to settle in," Opare told The Washington Post, "and all of a sudden your sales dropped 75 percent."
Still, he pitched in to help non-profits provide 300 meals a week. "There's more to having a restaurant than just making money," Opare told CBS. "If you can give someone a meal when they're hungry, that's something that we should be doing."
During the warmer days, hundreds of D.C. restaurants moved tables and chairs onto sidewalks, side streets, bike paths and even parking lanes to offset the loss of in-house diners. The open-air spots were dubbed "Streateries," and bred success.
For seven of every 10 restaurant owners surveyed, outdoor dining became a very important part of the business, the president of the local restaurant association told The Washington Post. That was not necessarily so, however, in neighborhoods like Anacostia.
"I know our businesses would really like to expand into a Streatery, but that is a hurdle that they just won't be able to do," Kristina Noell, executive director of the Anacostia Business Improvement District, told The Washington Post. "Being able to manage the staff outside plus being partially open on the inside is just outside their capacity.
Yet, even among some in better off neighborhoods, a clock was ticking.
"When the patio and outdoor seating closes, a lot of restaurants will have no choice but to close," Cathal Armstrong, the owner of Kaliwa restaurant in the District's trendy wharf area, told the newspaper. "I know I don't want to close, but at the end of the day, it's an equation. It is money going in versus money going out."
For restaurants and other small businesses, a big chunk of the money going out is rent, and the ability to make those payments —set for months and years regardless of the ebb and flow of receipts—is a major factor for staying alive.
Nationwide, nearly 98,000 businesses had closed by mid-September. One of every four owners surveyed said they had fallen behind in their rent payments. The consequences can be severe.
"On the tenant side, the stakes are a massive wave of not temporary but permanent closures, which will mean damages to personal credit scores, many jobs lost and all the ripple effects," local real estate broker Ari Harkov told The New York Times. "On the landlord side, you're talking about potential foreclosures, you're talking about people defaulting on their loans, not being able to pay their bills."
Open Crumb has only a tiny area for indoor dining, but even when restrictions are relaxed, its business bottom line could be jeopardized by newfound fears that in the days of COVID-19, eating in a restaurant can itself be dangerous to health.
Three in 10 adults in a recent series of surveys said they considered indoor dining to be a "large risk," and an analysis of data in another study suggested that that the more certain credit card holders in a state spent in restaurants, the more likely there would be a rise in virus infections in that state three months later.
Also, a study by the Centers for Disease Control and Prevention reported that some 300 adults who tested positive for the virus were more than twice as likely to have eaten at a restaurant in the two weeks prior to getting sick than those whose tests were negative.
Any lingering hope that even a trickle of indoor dining could be a holiday booster disappeared just days before Christmas, however. D.C. Mayor Muriel E. Bowser, citing a rise in COVID-19 cases, banned all indoor dining until mid-January—and perhaps longer.