By: Chanel Cain
The first week of classes back on campus was capped off by a student protest organized by the Howard University chapter of the Young Democratic Socialists of America. The protest was held on Friday, August 27 in response to both the ongoing housing crisis and Howard's decision to remove the Affiliate Trustee portions from the Board of Trustees. Some, including the HU YDSA, felt this decision would make it harder for the needs of the students and faculty to be advocated for.
Many upperclassmen were displaced due to Howard prioritizing housing for first-year college students and sophomores. According to the university, there are 12,000 registered students and 5,714 beds available. Howard was able to secure two off campus housing buildings to help the displaced upperclassman and are now offering extra rooms on campus, but for some the help is coming too late.
Protest organizer Erica England, a senior political science major, said of Howard's handling of the students' needs, "I'm not sure they're doing a good enough job… when you are not a student, you don't know what the needs of the students are, you have a blindspot."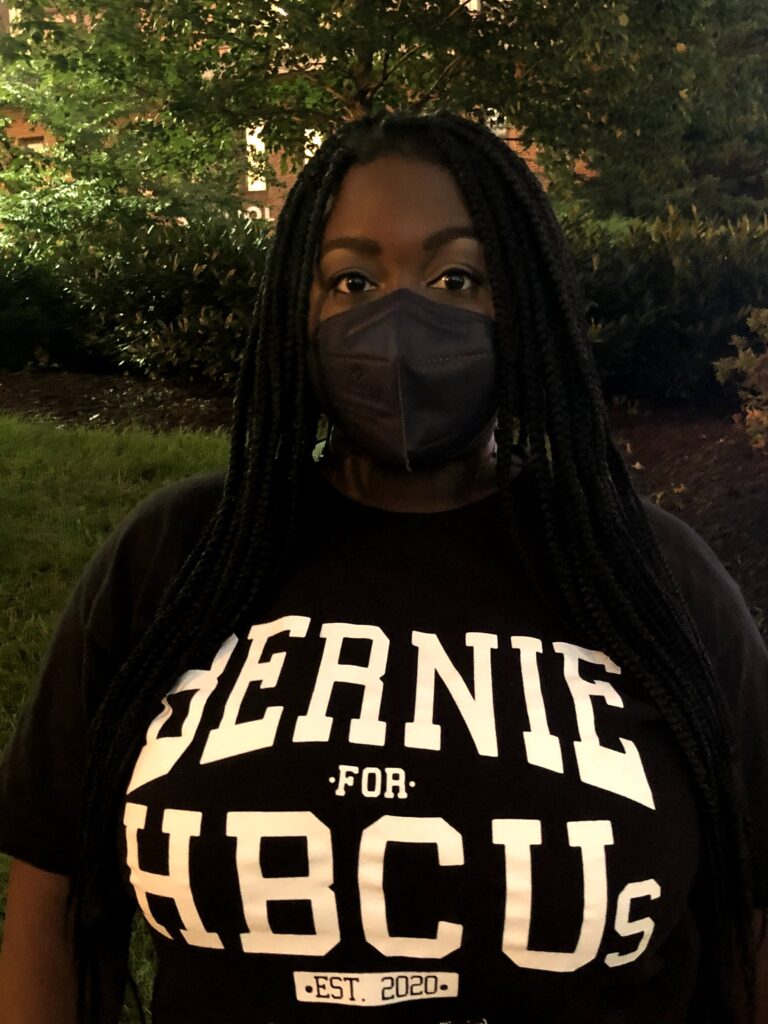 HU YDSA is an Afrosocialist organization, founded to advocate for both the Howard community and the Black community at large.
The protesters gathered on the corner of Howard Place Northwest and Georgia Avenue Northwest at 7 p.m. equipped with masks, chairs, signs, and music in spite of the flood warning issued earlier in the day. The sit-out lasted until 7 a.m. the following morning.
"I'm a senior, and luckily enough for me I was able to get off campus housing. But for the juniors and seniors that were not as fortunate, like I'm out here," said Delandra R., a biology major, about her reason for coming to protest.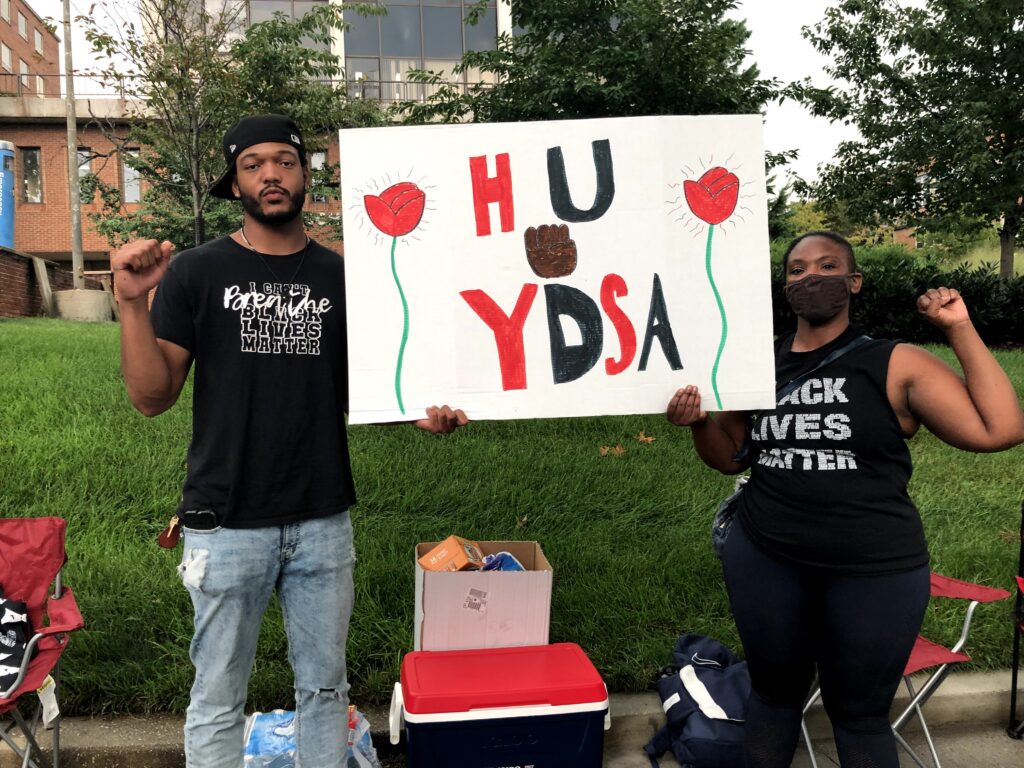 "I feel like you could throw a stone and hit someone who doesn't have housing," Nikhita Dodla, junior economy major and member of the HU YDSA. "This whole summer I've had to look for off campus housing… They gave me housing two weeks after I signed the lease for my apartment."
"As an alum I feel that's part of my duty to ensure they're treated well," said protestor Raena Coaxum. "When I was a student [housing] was an issue, but now it's a super issue."
While the ongoing COVID-19 pandemic has exacerbated the issues for much of the student body, the housing issues are not isolated to this year.
"It's been going on. There are other student protesters from years before I was ever at Howard who have been fighting for this same thing," England said.
The HU YDSA will continue their efforts to advocate for the student body in hopes that Howard will listen to the needs of its students.