By: Jaylen Carr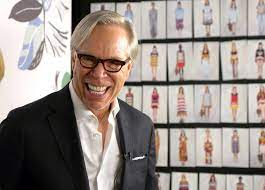 "Polo, [expletive] that Hilfiger" the late, great Chad Butler, also known as a co-star of the legendary Southern rap duo, UGK's, Pimp C exclaimed in the opening lines of group mate, Bun B's 2005 single Get Throwed. That iconic line stemmed from a long-standing claim against the Tommy Hilfiger brand's namesake that had gone around for almost a decade at that point. In the mid-late 1990s, many people of color, especially Black people, were convinced that one of the biggest brands in streetwear at the time was led by a fashion designer who did not embrace their company's biggest audience by that point.
In 1996, following nine months of similar rumors circulating, there had been an article supposedly from a Filipino tabloid alleging that Hilfiger was kicked off of an Oprah Winfrey Show taping for saying that he would not have made his clothing so nice if he knew Black people and, in some accounts, Asians would wear them. At the time, the designer had celebrities such as Snoop Dogg, Aaliyah, and Raekwon, among others, push his clothing in songs, music videos, and performances, which was possibly the reason why the story took off in the way it did. Both Winfrey and Hilfiger went on to deem these claims as false, as Hilfiger was never on the show at that point.
While the rumor did not actively hurt the brand's sales in the years following, it would cause it to lose its influence in Hip-Hop culture. 11 years after the claims, an episode of Winfrey's talk show aired where Hilfiger made an appearance to dead the rumor once and for all. Despite this, the claim has had quite a long shelf life and is still believed by some to this day.