The significance of a tiny floral shop in the D.C. community.
By: Kareema Bangura, student writer
For many of us, Georgia Ave is an ordinary street in the DC area- we see it endlessly filled with various shops and people from all the world. To me, this very avenue lies the heart of humanity- right inside a tiny flower shop.
Born and raised in D.C., Johnnie's last name was granted to this florist shop about a year ago after Johnnie, the shop's original owner. Now, both Johnnie and Ms. Flores continue to run Johnnie's Florist Inc together by bringing the community closer with their lovely arrangements. Though they might be a small business out of many at Georgia Ave, their story surrounds of love, humanity, and community. So, the next time you end up smelling the roses, think of Ms. Flores and Mr. Johnnie.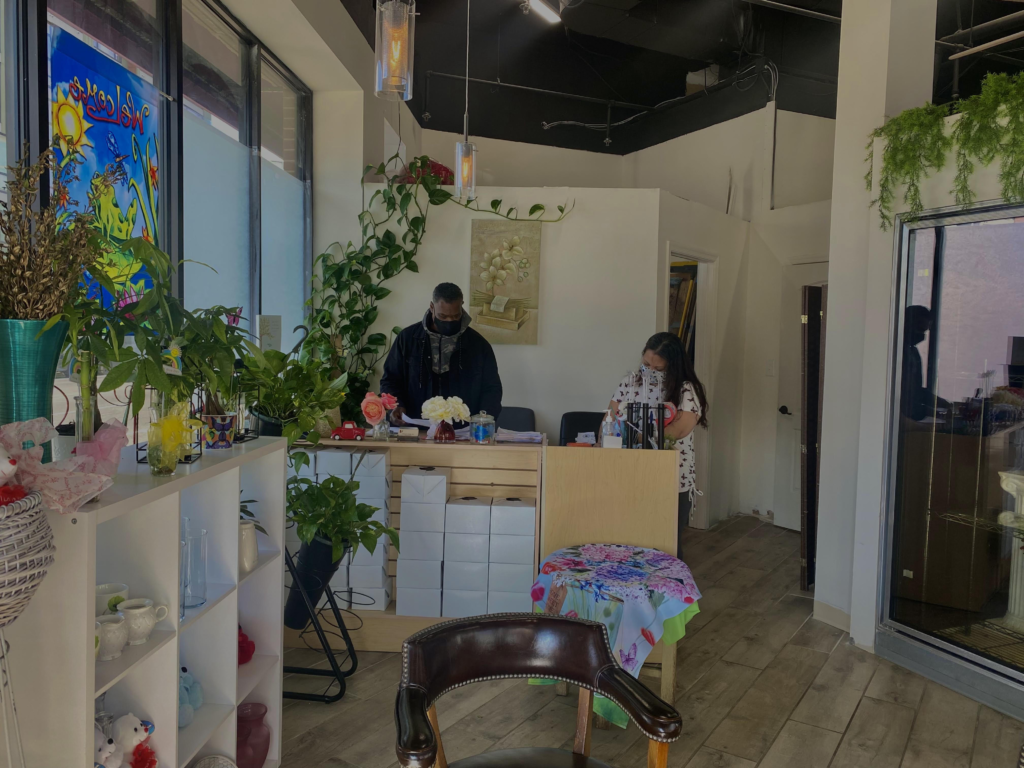 Washington D.C., also known as the nation's capital, is home to various people from all corners of the world. One may even say that D.C. is one of the most diverse places in the United States. People come from all over to visit the nation's capital, tour famous attractions like the Lincoln Memorial, visit many beautiful museums in the area (many with free admission, might I add), and even make a living in this capital city. There are thousands of different stories that lie within the streets of D.C., many of which are unnoticed, unheard of, or to some unimportant. As a new D.C. resident and student, I have found myself exploring the various corners and cracks that lie within D.C. Though the stories that come from within those various places hold great meaning to the nation's history, there is much more to the nation's capital than the museums and the attractions. The people.
In my curious mind, it doesn't take a lot for me to find excitement in exploring unknown territories. However, I was sent out to explore a rather known territory within my area- Georgia Avenue. Bustling with various businesses, food places, and people, I decided to bring life to a little flower shop right off the corner of Georgia Ave- Johnnie's Florist Inc. On a sunny day like today, I deemed it perfect to bring life to a friendly neighborhood florist and to tell his story of his life, his values, and of course, his lovely flowers.