By Brookie Madison
Two weeks ago, journalist Roland Martin, host of NewsOne Now, cited a figure that has often been used to show how little blacks spend in their neighborhoods compared to other racial and ethnic groups.
The lifespan of a dollar in the Asian community is 28 days, in the Jewish community the lifespan of a dollar is 19 days and the lifespan in the African-American community is approximately six hours, Martin said during his news talk show on the black-owned cable network TV One.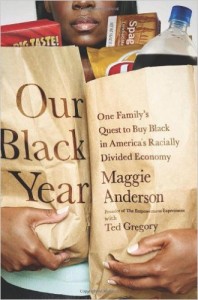 Maggie Anderson, a guest on the show and author of "Our Black Year: One Family's Quest to Buy Black in America's Racially Divided Economy," which was published in 2012, nodded in agreement.
Anderson, a proponent of blacks spending more with black-owned business, has often used the "six hours" figure. In a series of talks around the country and in her book, she uses the figure to argue that African Americans need to do more to support black-owned businesses.
Anderson isn't alone. The "six hours" circulation statistic is an often-cited figure by a wide variety of individuals, organizations and news outlets.
The figures have been attributed to various sources including the NAACP and the Selig Center for Economic Growth at the University of Georgia.
But does a dollar spent by black people really stay in the community for only six hours?
The Facts
To fact-check the statistic, TruthBeTold.news tried to track down the source of this widely cited figure.
Several federal government agencies produce data on black spending patterns.
The Federal Reserve Bank publishes a survey of consumer finance that contains information on consumer spending patterns, but it does not contain the level of detail that would show how often a dollar would circulate in a given community. The Bureau of Labor Statistics also produces reports on black spending patterns. But this data also does not show how often money circulates within a neighborhood.
Other agencies like the Small Business Administration keep track of black businesses. But the SBA also does not compile figures that would allow a comparison of how often money circulates within a community.
Private research organizations such as Nielsen and the Chicago-based Target Market News also track black spending patterns.
The available data shows that 43 million blacks in the United States have about $1.1 trillion in spending power. Additionally, the most recent government data shows there were 2.6 million black or African American-owned firms nationally in 2012, up from 1.9 million or 34.5 percent in 2007.
But TruthBeTold.news was unable to locate any agencies or private research firms with data that show how long money circulates within a community.
TruthBeTold.news also asked for the source of the six-hour timeframe mentioned on the NAACP website in an article posted on Sept. 24, 2012.
In an email, Nicole Kenney, the writer of the NAACP article, said she used several sources, including Maggie Anderson's 2012 book and data from Nielsen and the Minority Business and Development Agency.
TruthBeTold.news also contacted the Selig Center about the figures attributed to the economic research unit: "Money circulates zero to one time within the black community, compared to the more than six times it circulates in the Latino community, nine times in the Asian community and unlimited amount of times within the white community."
In an email, Jeffrey M. Humphreys, director of the center, said: "I've never heard that. It's not from our center, and it does not sound accurate, but I've got no idea what the actual number are."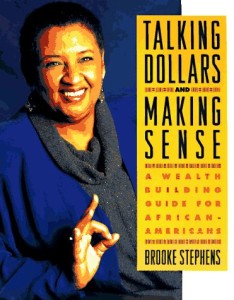 The data appears to have first been used in a book by author Brooke Stephens, a financial planner. The book, "Talking Dollars and Making Sense: A Wealth Building Guide for African-Americans," was written in 1996 and cites the six-hour figure on page 18 of the book.
There is no reference to the original source of the data or the study. Stephens attributes the data to a "John Wray," who is described as an "economic development specialist" in Washington. There is no other mention of Wray or the study in the book.
TruthBeTold.news reached out to Stephens, who lives in Brooklyn, N.Y., for more information about Wray and the study.
In an interview, Stephens said Wray and a co-author, Lee Green, did the study over a six-month period in 1992, possibly through a nonprofit organization that might no longer exist. She did not remember the name of the report and could not provide any information about Wray or Green, beyond saying that Wray might have taught at Howard University in 1993. The human resource office at Howard said it could not find a reference to a Jim or John Wray. In addition, TruthBeTold.news was unable to locate Lee Green or any studies co-authored by him.
There was no media coverage of the study that can be found in the LexisNexis research database, and the only reference to the study appears to be in Stephens' book.
TruthBeTold also reached out to Maggie Anderson to see if she remembered the name of the study or could provide any information about Wray.
"I know Brooke Stephens. I know about the statistic," Anderson said. "I did run into her phenomenal research and the study about the economic lifespan of a dollar in different ethnic groups."
Anderson attributes the six-hour figure in "Our Black Year" to Brooke Stephens' book. "I published her findings in my book, 'Our Black Year,' and I refer to it whenever I speak and interview. I have been promoting that six-hour statistic quite heavily over the past six years."
She continues to say how it is the foundation of her work and research commissioned for her year-long Empowerment Experiment through Steven Rogers, a professor at the Kellogg School of Management at Northwestern University.
"Our Kellogg study proved that less than 3 percent of our $1 trillion in buying power makes it back to our community via our spending with our businesses and the companies that engage our businesses," she said.
Anderson said the study also found "that if the middle-class black consumers were to spend a little more — 7 percent more, just 10 percent of their spending — with black firms and the mainstream firms that engage them, we can create almost 1 million jobs." She also includes the six-hour figure and the Kellogg findings in an essay in the National Urban League's 2014 State of Black America report.
"Brooke Stephens' statistic about the six hours shows why we need to do more to support our businesses and reverse the exploitation of our consumers and the socio-economic crises our neighborhoods endure," Anderson said.
TruthBeTold.news also reached out to other black economic development advocates who have cited the figure and while many of them had heard of the numbers, not one had actually seen the study that produced them.
"I've been trying to kill this thing for years," said Ken Smikle, president of Target Market News, a Chicago-based research firm that tracks black spending patterns. "It's just not true."
Smikle, who has produced an annual report called The Buying Power of Black America for nearly two decades, disputes the notion that the circulation of money can be tracked in a community.
"There is no scientific way to do that," Smikle said. "I mean, how would you do it?"
Economists contacted by TruthBeTold.news to review the figures agree.
"It's what I consider an urban myth," said William Spriggs, a former labor department official in the Obama Administration, who is now chief economist at the AFL-CIO union. Spriggs also teaches economics at Howard University.
Spriggs said a red flag for him was the mention of dollars circulating in the Jewish community for 19 days.
"What makes me suspicious is that it has economic data based on religion when the federal government doesn't collect any information by religion," Spriggs said. "Where would you get that from?"
"When you say Asian communities you're talking about a very diverse population that includes Indians, Chinese, Japanese, Koreans and they are all different and not a monolithic community. It would be a mistake to try to include all of these different people under one umbrella to talk about spending in communities," he said.
He added: "And even if you surveyed customers about their spending with business, how would you know the religion of the person who owned the business? If I shop at Macy's, I don't know the religion of the person who owns it."
Justin Wolfers, an economics professor at the University of Michigan, cited other problems with the figures used by Stephens and others.
First, there is no clear definition of community. "Are we talking about specific neighborhoods or as a whole?" Wolfers asked.
Secondly, he points out, like Spriggs, that the federal government does not collect economic information by religion nor does it collect hourly economic activity.
"It seems highly improbable that you could get this data the way it's described," Wolfers said. "The inclusion of religion data alone makes me question the figures."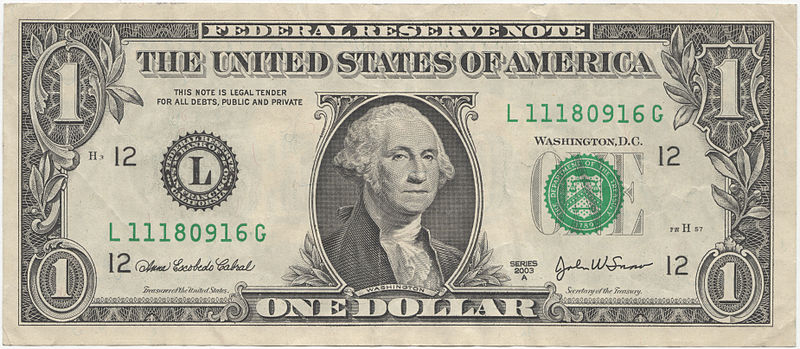 Truth Be Told
The claim that a dollar circulates in the black community for only six hours cannot be substantiated.
The federal government does not produce data that would allow such a comparison.
In addition, economists contacted by TruthBeTold.news said some of the data cited, such as information about dollars circulating in the Jewish community, is questionable because the federal government does not collect information by religion. And researchers would be unable to get the information accurately from a survey of consumers.
The earliest source of the statistic appears to be a book that is nearly 20 years old. The book also never mentions the name of the study nor provides any information about the author. 
Economic experts agree that blacks may spend little of their estimated $1.1 trillion in buying power with black business. And they agree that efforts like Anderson's to patronize those businesses are laudable goals. But they add that proponents should stop using the six-hour figure because, while it is shocking, it cannot be verified.
"I understand where people who use this figure are coming from and I don't want to downplay the issue, but you don't solve the problem by using questionable data," said Spriggs, the Howard economist.
Brookie Madison is a staff writer for TruthBeTold.news.