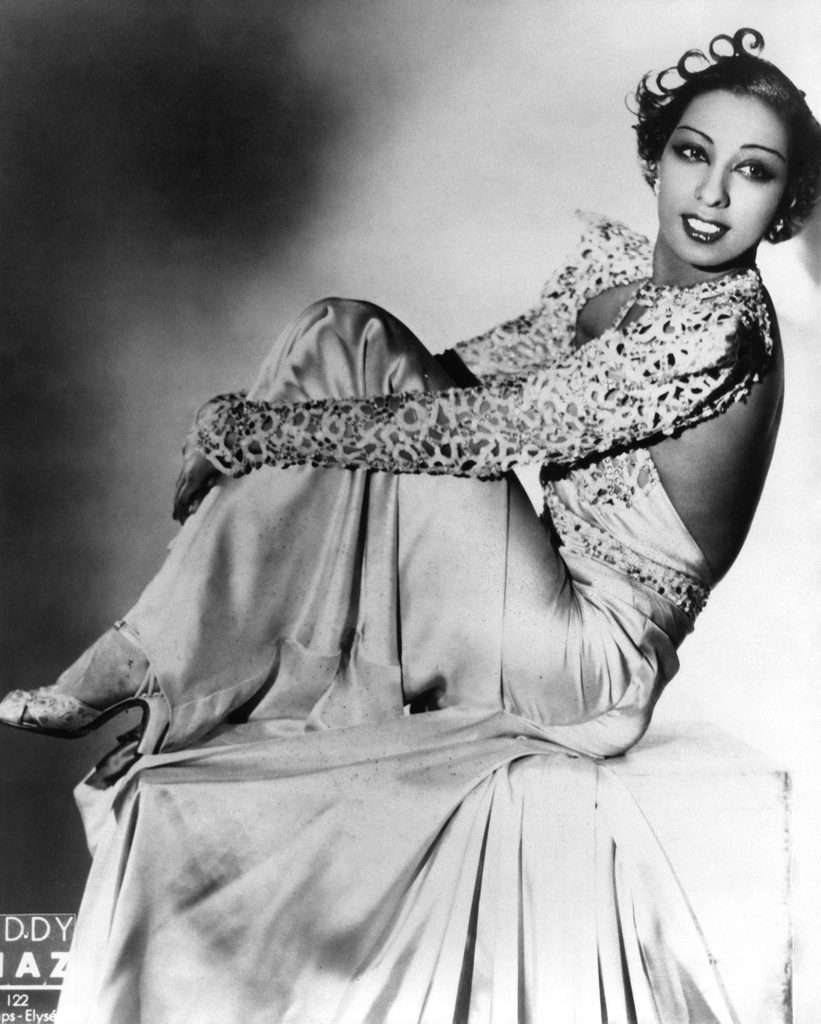 By Sydney Stallworth
You'll be hard pressed to find anyone today who isn't a fan of mega-star Beyonce. She is described as a musical genius, the best dancer in Hollywood, and the ultimate triple threat. But if you're a fan of Queen Bey, you need to know the OG queen of performance. A woman who could move like no other, and whose talents allowed her influence to spread across the world. A widely celebrated dancer, singer and …. international spy?
Allow me to introduce Mrs. Josephine Baker.
Josephine Baker was born Freda Josephine McDonald on June 3, 1906, to a washerwoman in St. Louis. After her father abandoned her mother, Baker worked as a babysitter for white families and cleaned their homes until the age of 13, when she ran away from home to work as a waitress at a nightclub. This began her life in the nightclub scene, where she spent most of her days and nights. It was at this nightclub that she met the first of the five husbands she would have throughout her life, married him at age 14 and divorced a few weeks later.
Baker fell in love with the lively music and the high energy and knew that she wanted to be a beauty on the stage rather than bussing tables. According to the African American Registry, she got her first break in Broadway's first black musical, "Shuffle Along" in 1921. She ended up stealing the show with her chorus line solo. Four years after her first gig, she was invited to perform in Paris in a show called "La Revue Nègre" and became famous for her ending number, dancing the Charleston in nothing more than a feather girdle. This began her road to superstardom. Baker's performances were groundbreaking because of her confidence, daring dance moves and incorporation of sex appeal. Her most notable dance, commonly referred to as the "Banana Dance," was performed in 1927 and featured in a show called "La Folie du Jour." It was performed in little more than a skirt made of 16 bananas.
Baker created a genre of performance of her own and owned every minute of it. She was also influential in introducing African-American styles of dance to European culture. In the late 1920s, France became obsessed with her daring performances and as a result, she expanded her career to music and film.
But Baker was more than an entertainer. She fought for equal rights for blacks both on and off the stage, demanding that a "nondiscrimination" clause be written into her performance contracts to allow for integrated audiences, as announced in a feature published by Visionary Artistry Magazine in 2016. Baker believed that hatred could only be eradicated with love. Later in life, she adopted 12 children from different countries around the world and built her family with what she called the "Rainbow Tribe."
A woman of poise and showstopping confidence, Josephine Baker was admired by many men and was said to have been proposed to over 1,000 times during her lifetime, according to Biography.com. Her alluring appeal allowed her to move in many social circles while living in Europe. Which is what propelled her to her most unexpected role yet: a World War II spy for the French Resistance. After becoming a citizen of France in 1937, Baker worked for the Red Cross in France and performed for troops in Europe and Africa. But most incredibly, she smuggled information on the Axis Powers to the French Resistance, which she retrieved through her many connections, as she was admired by high-ranking Italian officials, including Italian ruler Benito Mussolini, according to bust.com.
This queen of dance took the word "boss" to a whole new level. She defined herself, and left rest of the world the responsibility to catch up. Josephine Baker paved the way for the artists we know today to be unapologetically themselves.