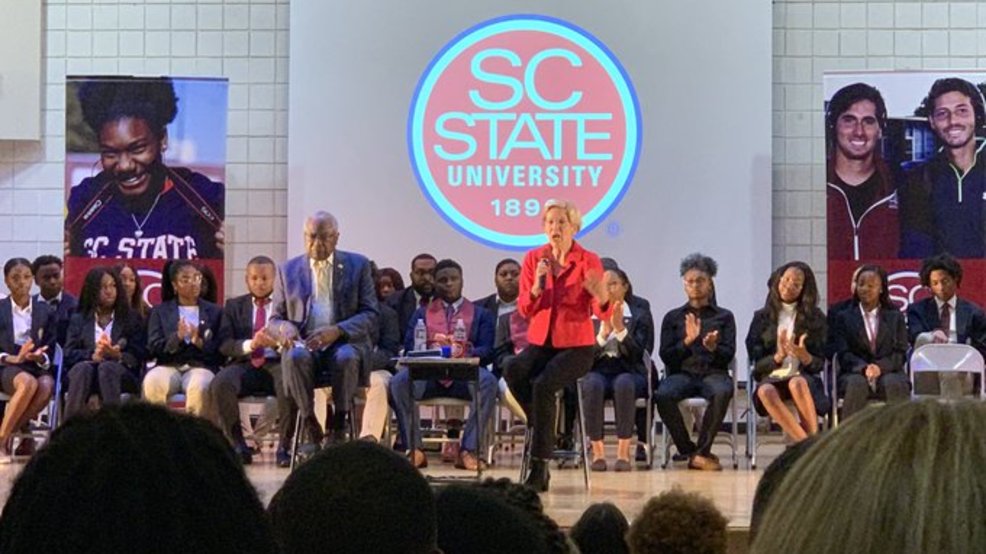 By Ravyn Hardwick
There is no doubt that Black students, Black families and Black colleges would be special beneficiaries of whatever student-loan debt President-elect Joseph R. Biden Jr. would wipe out by executive order on his first day in office. The more, the better.
The uncertainty is whether there will be any loan forgiveness at all, because there is some doubt that Biden could do so on his own, and hardly any doubt that conservative Republicans in Congress are gearing up to challenge him if he tries.
Some of the arguments behind the political battle lines were on display in a recent Pro/Con opinion debate in The Philadelphia Inquirer.
"Student debt is injustice at the intersection of historical racism, a racially stratified higher education system, and an underpaying, underemploying discriminatory labor market," Jalil Mustaffa Bishop, a University of Pennsylvania postdoctoral scholar, argued.
"Black people, along with Latinx students, borrow more student loans to attend institutions with the lowest funding levels, endowments, and graduation rates. The groups then navigate labor markets that refuse to hire them with living wages. The result: Black and Latinx borrowers have the worst repayment and default rates across every degree level from no degree to graduate degrees," Bishop said.
Mary Clare Anselm, a policy analyst in the Center for Education Policy at the Heritage Foundation, countered.
"Wouldn't we all love for someone else to pay our mortgage or perhaps our Christmastime credit card bill?," she wrote. "But at the end of the day, any scheme to make strangers pay my bills doesn't seem remotely fair."
"No one makes someone take out a student loan, and loan forgiveness makes innocent bystanders pay the price," Anselm said. "Forcing others to pay for someone's college education is unequitable and unjust," Anselm wrote.
Sen. Ted Cruz, a Texas Republican, agreed with her.
"I don't believe any president has the authority to give away hundreds of billions of dollars through the stroke of a pen, and I think doing so is profoundly unfair to the millions of Americans who worked hard to pay down their student debt," Cruz told The New York Times.
Rep. James E. Clyburn of South Carolina, the third ranking Democrat in the House and a crucial Biden ally, didn't flinch. "Let them sue. They're not the only ones that can employ lawyers," said Clyburn, who is Black. "I sit here in this Congress because of an executive order—the Emancipation Proclamation."
The manner in which the debt relief would be granted is equally if not more critical than the amount. That is because Democrats will control the White House next year, but Republicans will have substantial power in Congress, especially if they retain a Senate majority after the Jan. 5 special election to fill Georgia's two seats in the upper chamber.
Biden has endorsed a plan under which he would issue an executive order to cancel $10,000 each for all borrowers, and the remaining debt for those with incomes less than $125,000 a year who attended public colleges and historically Black colleges and universities (HBCUs).
Additional debt relief would come through Congressionally-passed legislation, including measures aimed at overall economic recovery and lessening racial disparities in family wealth, rather than student-debt relief specifically.
The $10,000 alone could completely eliminate loan debt for those with relatively small amounts, and a disproportionate share among that group are Black borrowers, many of whom have less debt because they never finished their degrees. But others, Black and White, owe more.
"I've got people with $130,000 in student debt. What's $10,000 going to do for that person?" Clyburn said.
He and Sen. Elizabeth Warren, a Massachusetts Democrat, introduced a bill last year under which those with incomes of less than $100,000 could obtain up to $50,000 in debt cancellation, and more affluent households would get relief based on a sliding scale. "With this, 95 percent of student loan borrowers would get some relief, and 75 percent would have all their debt cancelled," Clyburn's office said at the time.
Clyburn has suggested that Biden try the legislative approach first, and act by executive order if that method fails.
Black families generally have less family wealth to pay for college than their White peers, and are disproportionately tied down with student loan debt. Also, HBCUs are more dependent than predominantly White institutions on revenue from tuition and fees to balance school operating budgets.
Warren also has proposed that college be free for families earning less than $125,000 a year, an idea that outgoing Education Secretary Betsy DeVos has denounced as "a matter of total government control" and "a socialist takeover of higher education." That argument will likely figure in Congressional skirmishes over student-debt forgiveness.
In early December, the administration extended a nearly year-long moratorium on student-loan debt payments through the end of January. Under the arrangement, the loans do not accrue interest.
The overall student loan debt is $1.7 trillion, most of which is owned by the Education Department. This amount does not include loans from banks, nor does it include Pell grants, which do not need to be paid back. In recent years, student-loan debt has surpassed credit cards and auto loans as the biggest household debt besides mortgages.
Black college graduates carry more loan debt than their White counterparts and tend to pay it off over longer periods of time. Because the lenders charge interest, the total amount of money paid out is greater—and that makes it more difficult for Black households to build wealth in the earliest post-collegiate years.
An analysis released in August by the Roosevelt Institute reported: "For instance, $20,000 in forgiveness would forgive all student loan debt for over half of borrowing households, while $40,000 would leave 75 percent without any educational debt," researchers said.
"Although projected net worth gains for Black households overall are substantial due to the greater proportion of Black households holding student debt relative to the proportion of white households, impacts on the racial wealth gap would be modest," the report cautioned. "Thus, the analysis suggests that student loan forgiveness should be coupled with a broader policy agenda aimed at equity."
The high-profile focus on social inequity has made 2020 an unusually bountiful one for philanthropic donations to HBCUs. The Washington Post reported that they have received a total of nearly $800 million from three donors alone: Netflix chief executive Reed Hastings and his wife, Patty Quillin, ($100 million); billionaire Mike Bloomberg ($100 million); and author MacKenzie Scott, the former wife of Amazon founder and chief executive Jeff Bezos ($580 million).
The COVID relief legislation package passed by Congress just before Christmas included a provision to erase $1.3 billion in federally-backed HBCU loan debt. The money had been borrowed over the years for on-campus building construction, repair and renovations. The legislation directed the Department of Education to pay off the loans.
Still, college enrollment for fall classes fell by about 4 percent across the nation, and many schools' budgets had to do without expected revenues from housing and dining fees no longer collectable because of less on-campus activity in the midst of the pandemic. Some faculty and staff were furloughed or laid off, and the financial forecast for the Spring semester suggests more of the same.
"For the demographic that we serve, they don't have huge nest eggs to get them through the difficult times," Larry Robinson, president of Florida A&M University told The Washington Post. "These challenges aren't going to be fixed after this semester. …They might be around a little bit longer, as was the case when we had that so-called Great Recession."