By: Hadiya Presswood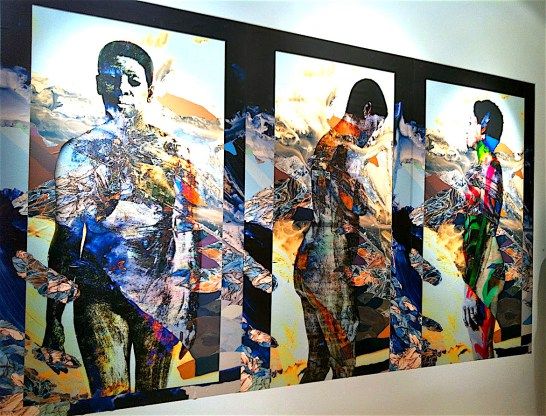 Sesh, a student-organized collective dedicated to artistic exploration and creative expression, is revamping despite challenges as campus life moves into a hybrid model. The organization, while not formally recognized by Howard University, is popular amongst the student body.
At its onset, Sesh was hosted in the apartment of its founder, filmmaker and former Howard student Ajani Thomas, and changed venues frequently to accommodate growing attendance. Pre-pandemic, many Sesh functions were held at the Inclusive Innovation Incubator (In3DC), but as the pandemic continued, In3DC permanently moved to a virtual space.
Instead of attempting to replicate Sesh's "vibe" virtually, co-presidents Semira Robinson, a senior Journalism major and Yakndra Bassey, a junior Psychology major, decided to wait for an opportunity to recreate Sesh in person.
"Everything did pause when COVID started; we were considering doing some online events but Sesh is a very in-person intimate space, that's what it was founded on. It was very spontaneous when it first started," says Robinson.
In addition to the desire to maintain an intimate and authentic creative experience, financial challenges contributed to the decision not to host events virtually, as Sesh doesn't receive university funding. Expenses, such as venues, food, artists and equipment were covered independently, although there was a moment where the co-presidents considered filing the paperwork to submit to the Office of Student Life and Activities.
"We didn't have the funding that we would have from the in-person Sesh events … I don't think it's a bad thing that we're not affiliated with Howard because we do have that freedom to express ourselves however, we want and give back to students however we want," says Robinson.
Moving forward, Sesh is looking for a new venue and to reignite interest.
Robinson: "Sesh didn't go anywhere, Sesh was mute because of the pandemic and us not knowing how to go about it because it is such an intimate space, but we are back, we are better."