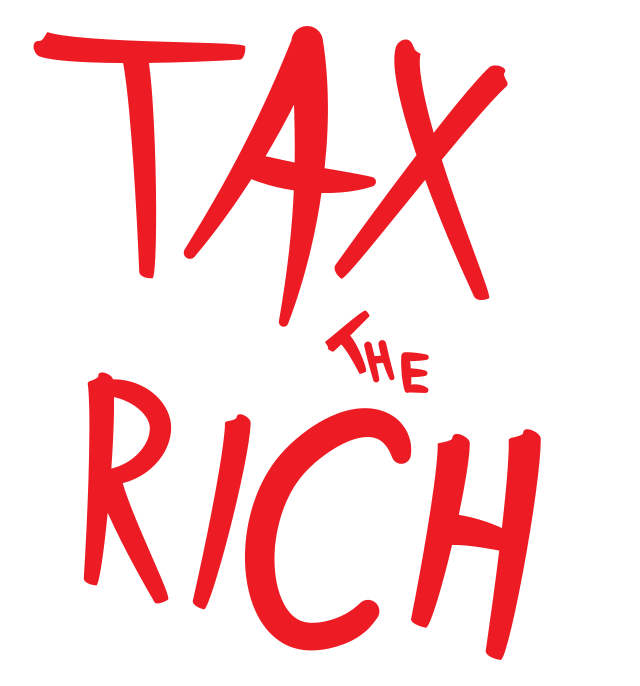 By Aaliyah Seabrooks
Aurora James wasn't the one wearing the white gown with "Tax the Rich" in bold red letters on the back that caused such a fuss at September's big-ticket fashion fundraiser in New York. But she did design the dress, loan it to Congresswoman Alexandria Ocasio-Cortez, and acknowledge that the dress and its message were as much hers as AOC's.
James, the founder and creative director of the Brother Vellies luxury line, also shared in the criticism that followed. Detractors pointed to her record of disputed, late and unpaid taxes as evidence that what unfolded on the red carpet at the annual benefit for the Metropolitan Museum of Art was little more than a hypocritical political stunt.
"You can't make this stuff up," Sean Spicer, the former Trump administration press secretary, Tweeted. "Wearing a dress that has got to cost a fortune…but it has a cool woke message 'tax the rich'…maybe instead tax the dress? It actually might yield more."
Vanessa Friedman, the top fashion critic of The New York Times, suggested somewhat the same. "Alexandria Ocasio-Cortez, attending the $35,000-a-ticket #MetGala in a Brother Vellies gown blaring 'Tax the Rich' is a complicated proposition," Friedman wrote on Twitter.
James said the back of the gown was, in her opinion, the right medium for the message, given "how people want to objectify women, and separate them from their message," Sarah Laing reported for The Kit, a Toronto-based fashion news site.
The Met Gala was also the right place for AOC the messenger to be. "If you have a message to deliver to a certain group of people, you may as well go where they are to tell them," James said. "It takes a lot of courage to get a seat at the table and show up there with your topic of conversation on your back—and it's one that's going to make people uncomfortable—and she didn't back down from that."
Askia Muhammad, an opinion columnist for The Washington Informer, agreed. "Too often when we get around rich folks, we get very deferential. We laugh at their jokes that are hardly funny. We want them to like us. We address rich men, even those younger than some of our children as 'Mr. So-and-so'," he wrote. "Not AOC. She got up in their faces with a fashionable statement which most of them detest, but she got rave reviews and ovations from people who appreciate her spunk."
New York state tax authorities have issued 15 open tax warrants against the parent company of Brother Vellies in the past six years for failing to appropriately withhold taxes from employees, The New York Post reported shortly after the Gala.
James also has been involved in landlord-tenant disputes involving Brother Vellies facilities in Brooklyn and Manhattan, the newspaper reported, and the Internal Revenue Service placed liens on the company for failing to pay employee payroll taxes between 2018 and 2019.
"Though AOC proudly labeled James a 'working class' designer as they waltzed down the Met Gala red carpet, her lifestyle has been anything but," the news article said. "As the pandemic raged across America, igniting a deep recession, James scooped up a $1.6 million residence in Los Angeles in September 2020."
A subsequent news article in The Post challenged the image of James's story of success in the world of fashion.
Ocasio-Cortez had said she was proud to collaborate with James as 'a sustainably focused, Black woman immigrant designer who went from starting her dream @brothervellies at a flea market in Brooklyn to winning the @cfda against all—and then work together to kick open the doors at the Met'."
"But the self-proclaimed socialist AOC did not mention the 36-year-old fashion designer made the move to the Big Apple from a Toronto suburb," the newspaper reported.
James, whose father is from Ghana in West Africa and mother is Canadian, was born in Canada, spent her childhood there and in Jamaica, moved briefly to Los Angeles, and then to New York.
She founded Brother Vellies in 2013, when she was 28. Vellies are South African walking shoes fashioned from vegetable-tanned leather, often crafted by local artisans whose work is said to have inspired James.
In 2015, Vogue magazine and the Council of Fashion Designers of America (CFDA), a leading industry organization, recognized her development and potential through its program for promising young designers.
Earlier this year, Time magazine listed James as one of its 100 Most Influential People of 2021 in the category of pioneers, which also included singer Billie Eilish and civil rights lawyer Benjamin Crump.
Last year, shortly after George Floyd was murdered in Minneapolis, James launched her 15 Percent Pledge campaign, designed to encourage major retailers to commit to devoting 15 percent of their shelf space to products of Black-owned businesses. She recently said some 30 companies in the United States and Canada have signed on. African Americans are about 15 percent of the U.S. population.
Her critics have caricatured Ocasio-Cortez, a self-described socialist, as a larger-than-life soldier in the army of The People, and her tax-the-rich cry as an excuse to spread unlimited federal funds to the masses. The photos and footage from the Gala may well have offered doubters ample images to the contrary.
Culture commentator Judith Thurman, taking on the history of protest fashion, offered alternative scenarios and a history lesson, as well.
"Politically engaged women have often used fashion to highlight their oppression as a sex or a class," Thurman wrotein New Yorker magazine. But, she said, AOC is somewhat unique: She is a "powerful woman whose ambition is to serve the disempowered. She also happens to be chic enough to hold her own in a crowd of models and fashionistas."
"She and Aurora James might have defied the protocols of the event's organizers in restricting the guest list to a stringently vetted A-list. They might have invited one of the artisans who made the dress or a representative of Workers United, a union that represents the garment industry…
"Designer and client might also have created an edgier confection than the mermaid bridal gown (although the irony of militant scarlet letters on a comely behind swathed in virginal white does have a certain historical resonance, evoking American puritanism and the shaming of women for their sexuality)…
"Or what if AOC had organized other celebrities to risk their lucrative endowment deals and joined in a coordinated sartorial protest against the luxury conglomerates whose exploitative business model Aurora James deplores?"
"Nothing is less chic than self-righteousness, the current vogue for virtue-signaling notwithstanding," Thurman concluded "I admire AOC, and I may be taking—or taxing—her unfairly. But if anyone embodies the wishful ideal that beauty is as beauty does, it is she."