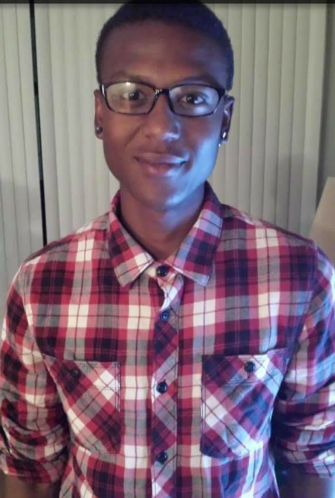 By Brittney DeZwaan
A Denver suburb's decision to pay $15 million to settle a lawsuit brought by the family of Elijah McClain acknowledged the role police officers had in his death after they handcuffed and placed him in a chokehold. Three officers were indicted on murder charges in September.
But two Aurora paramedics also were indicted, accused of giving McClain an unnecessarily large dose of ketamine, a controversial sedative that one of the family's lawyers has asserted "has been weaponized particularly against people of color," to treat "excited delirium," a controversial medical condition.
Elijah's mother, Sheneen McClain, greeted announcement of the settlement with mixed emotions. "It's still blood money because that money has my son's blood on it," she told The New York Times.
"I'm still praying for them to be in prison. My son's murderers and their accomplices all need to be in prison for what they did to him," she told ABC News at the time of the indictments. "They had no right to stop him. They had no right to handcuff him, brutalize and terrorize him, or inject him with ketamine."
The charges against the paramedics, among the first of their kind in the nation, are likely to be the more difficult to prove in court.
"It is extremely rare for criminal charges to be brought against medical providers who commit negligent—or even reckless—conduct," local attorney David Woodruff told The Denver Post. "So rare that I have never seen it, and I've been doing medical malpractice for 20 years."
"The fact that Elijah McClain died is not in dispute and how he died isn't in dispute," Stan Garnett, a former county district attorney, told the newspaper. "The issue is: What's (the officers' and paramedics') mental state? What did they intend to do and what risks did they disregard as they acted in this situation? That's the focus of the case."
Colorado has been ahead of many other states in addressing concerns raised by McClain's death, and those of others cited by the Black Lives Matter movement. The tragedy "has greatly changed and shaped Aurora," City Manager Jim Twombly said when the settlement was announced last month.
"In the two years since he died, we have taken a hard look at our policies, our biases and our need to listen to our community," Twombly said in a statement.
An investigation by the Colorado Department of Law released in September found that Aurora police officers more often arrested and used force against people of color than against White people, and also concluded that fire rescue personnel had a pattern of illegally administering ketamine, frequently in higher than recommended doses.
Sheneen McClain took part in the investigation. "It's just terrible," she told the Associated Press, "that it takes my son's death for Aurora police to change what they've been doing for a long time in this community."
The incident took place on August 24, 2019 after someone called 911 to report a suspicious person. Elijah McClain was walking home from a convenience store when three police officers responding to the complaint asked him to stop.
When he refused, they tackled, handcuffed and placed him in a chokehold, blocking the flow of blood to his brain. Paramedics arrived later and injected him with 500 mg of ketamine, then took him to a hospital.
On the way, McClain went into cardiac arrest, and later was declared brain dead. He subsequently was removed from life support, and died six days after the initial encounter.
The two paramedics involved were indicted on assault charges. The indictment alleged that their administration of ketamine used the drug more in the manner of a deadly weapon than a medical treatment.
"Mr. McClain was a normal healthy 23-year-old man prior to encountering law enforcement and medical response personnel," the indictment stated. "A forensic pathologist opined that the cause of death for Mr. McClain was complications following acute ketamine administration during violent subdual and restraint by law enforcement and emergency response personnel, and the manner of death was homicide."
Steve Wirth, a former paramedic and attorney whose practice focuses on emergency medicine, told The Post that he feared the indictment of the paramedics on assault charges could have "a stifling effect" on emergency medical practitioners. "You can't practice check-list medicine because no one patient is the same," he said.
"If someone makes an honest mistake, and now that's criminal—that's paralyzing," Brent Myers, himself a longtime emergency medical technician, queried. "I'm not saying that errors are OK, but if you're criminalizing honest mistakes?"
McClain's death was similar to others where suspects died after police were attempting to take them into custody and, the officers said, the suspects were resisting arrest or acting as if they had extraordinary physical strength.
At 5'6" and 140 pounds, McClain lacked an overbearing physical presence. Still, body cameras recorded officers on the scene of his arrest describing him as "acting crazy" and showing "incredible, crazy strength," The New York Times reported.
Several studies in recent years have described the actions of law enforcement officers in such situations as racist.
"Black men tend to be stereotyped as threatening and, as a result may be disproportionately targeted by police even when unarmed," according to a 2017 study in the Journal of Personality and Social Psychology of the American Psychological Association.
"Biased formidability judgments in turn promoted participants' justifications of hypothetical use of force against Black suspects of crime," researchers from Montclair State and Miami universities and the University of Toronto reported.
"Perceivers appear to integrate multiple pieces of information to ultimately conclude that young Black men are more physically threatening than young White men, believing that they must therefore be controlled using more aggressive measures."
Ketamine, which is generally used as an anesthetic in hospitals and veterinary clinics, has become a tool of choice in some law enforcement circles.
Joseph Baker, a former paramedic with Emergency Medical Services in the St. Paul suburb of Woodbury, filed a whistleblower lawsuit last year claiming to have been pressured by police to use ketamine.
"The dispatchers would say: Get your ketamine ready, bring your ketamine," he told The Intercept news website. His lawsuit alleged a "symbiotic relationship between EMS and police officers" had produced "room for police officers to coerce paramedics…to administer ketamine on unwilling subjects."
Mary Dale Peterson, a past president of the American Society of Anesthesiologists, said while there are some conditions under which medical first responders should inject ketamine, doing so when the suspect is agitated, handcuffed and on the ground is not one of them.
The society has gone on record as opposed to the use of sedatives like ketamine to "chemically incapacitate" suspects, WBUR, the Boston-area public radio station, reported.
"It is about doing it for the right reasons in the right dosages with monitoring and well-trained personnel under medical direction," Peterson told WBUR, "but not just for law enforcement purposes."
"It's a new weapon," Kenneth Udoibok, a Minneapolis lawyer specializing in police brutality cases, told The Cut. "It absolves the police officers of the consequences of deploying a taser."
Denver Democratic state Rep. Leslie Herod co-sponsored Colorado legislation to prohibit police officers from directing or urging medical personnel to administer the drug to suspects.
"Simply put, law enforcement should never be making medical decisions or directing the use of ketamine in the field, but it's happening," she said in a statement. "This drug is being used irresponsibly and people are losing their lives or becoming paralyzed because of it."
Actions like those McClain exhibited in some instances have been diagnosed as excited delirium, a condition described by researchers as "characterized by agitation, aggression, acute distress and sudden death, often in the pre-hospital care setting.
"It is typically associated with the use of drugs that alter dopamine processing, hyperthermia, and, most notably, sometimes with death of the affected person in the custody of law enforcement."
Peterson, the anesthesiologists association president, said some major medical organizations  cannot agree on what excited delirium is and how it should be treated.